Our story
A second-generation family business, Hilborn Pottery Design is run by Lisa Hilborn-Laycock and Tyler Laycock has been producing Canadian handmade pottery since 1975. Nancy Hilborn's creative and unique design style has enabled the studio to provide a distinctive brand of functional pottery that is well-known and respected across North America, as well as affording her numerous awards and commissions.

With the great help of a few exceptional employees, Hilborn Pottery continues to offer exceptional quality and design in it's funky ceramic pots, that are food and drink safe as well as oven, microwave and dishwasher proof.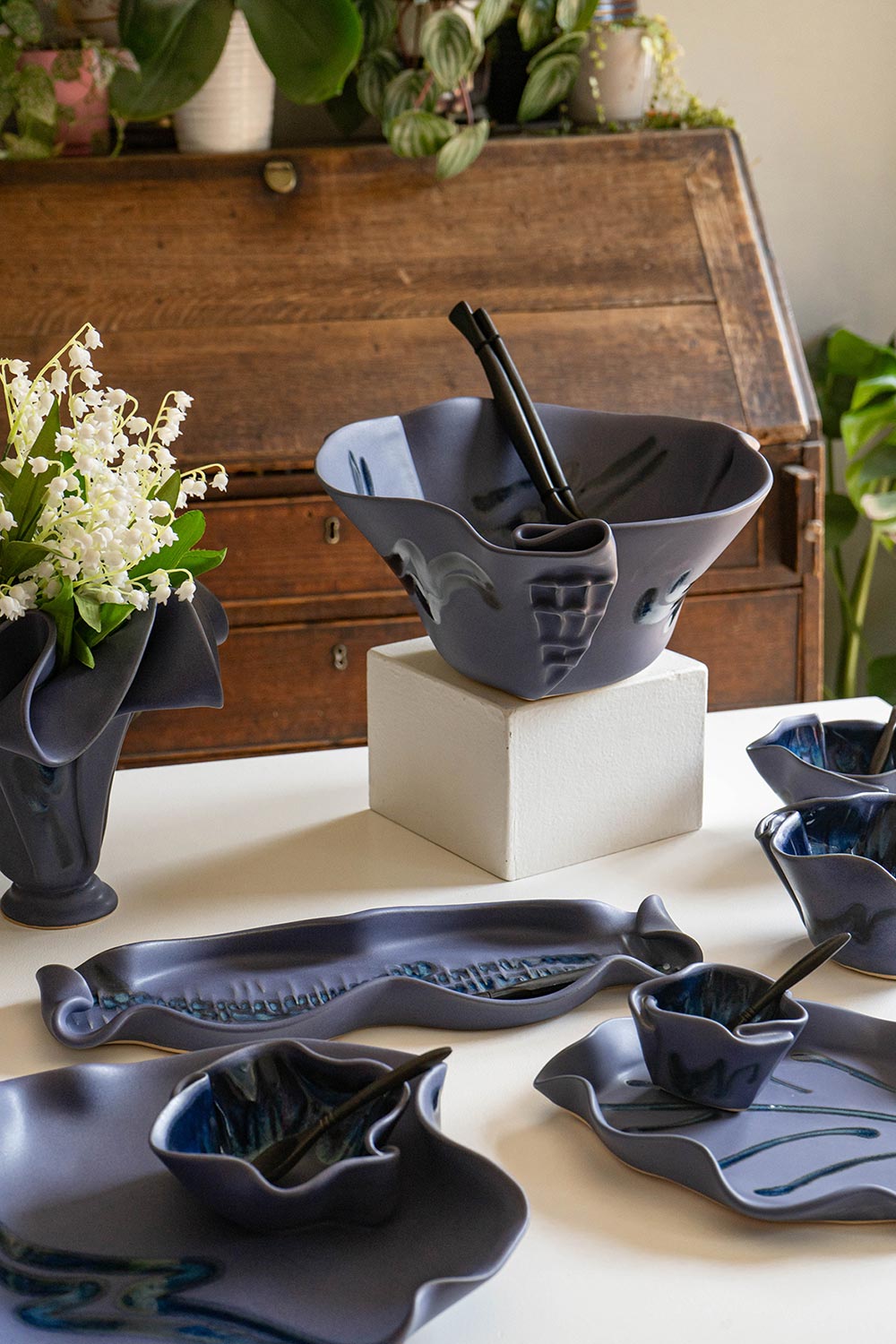 About Nancy Hilborn
I have been twisting, bending, squeezing, and slapping clay for over 30 years. Born and raised in Toronto and educated at the University of Waterloo (B.A.) and the Ontario College of Art in Toronto. I've been involved in many gallery exhibitions, the One of a Kind Craft Show and have won several awards for my work in clay including the Annual Juried Art Exhibition, Cambridge Centre for the Arts and "Abstract Teaset" was accepted into Fusion's (Ontario Clay and Glass Association) Traveling Exhibition. I love the wheel and hand building, finishing the pieces with deep rich tones or soft matte glazes developed from metallic oxides.
Nancy and Rick Hilborn and Hilborn Pottery were inducted into the One of a Kind Hall of Fame in November 2014.  This prestigious award acknowledges individual contributions to the arts and crafts community as a whole as well as recognizing the artistic qualities of the artiest.  The One of a Kind Show is the penultimate promoter of fine arts and crafts in Canada.  Hilborn Pottery has exhibited at the show for more than 30 years and continues to do so.
In 2014, Nancy also won the Award of Merit at the Carnegie Gallery in Dundas for her ebony sculpted piece.